By Dima Kulakov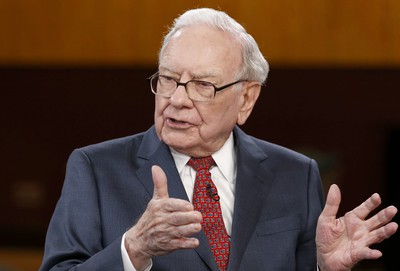 Warren Buffett is, by many, considered one of the most successful investors in the world. He amassed a net worth of 78.5 billion USD through the concept of value investing (buying securities that seem undervalued). Buffett is the Chairman and CEO of Berkshire Hathaway, a conglomerate holding company that owns GEICO, Dairy Queen, Duracell, and large parts of Apple, Bank of America, Coca-Cola and other leading US companies.
In the second quarter of 2020, Buffett made a number of significant changes to Berkshire Hathaway's portfolio.
The holding company reduced its stake in JP Morgan by over 60% to 22 million shares (worth about 2.08 billion USD). Additionally, it nullified its $296 million investment in Goldman Sachs. Similarly, Berkshire Hathaway reduced its holdings in other US banks PNC Financial, Wells Fargo, and Bank of New York Mellon by 42%, 27%, and 9%, respectively.
On the other hand, Berkshire has been on a "buying spree" of Bank of America. Since July 20, it has purchased 1.7 billion USD worth of Bank of America stock, adding to its almost $22 billion stake in the bank.
These are interesting moves by the investment guru. It is possible that Buffett is betting on the least risky large, US bank, as it is believed that Bank of America has the most recession-proof loan portfolio.
Berkshire has also purchased shares of gold miner, Barrick Gold, worth $562 million. This was a surprising move, as Buffett has shown his distaste for gold, in the past. In the current environment, this could be Buffett's hedge against future inflation.
Barrick Gold shares increased by more than 7% through extended trading on the Friday after Berkshire's disclosure. This year, the stock has ascended 45% as investors turned towards "safe-haven assets" amongst the market turmoil.
Berkshire's biggest holding is still Apple (worth 90 billion USD), their only big position in a leading high-tech, "new economy" company.
It is worth noting that Buffett sold all his airline positions as soon as wide-spread quarantine measures were introduced (in Q1), raising doubts about the prospects of a rebound in the travel industry.
Warren Buffett famously advised investors to "be greedy when others are fearful and to be fearful when others are greedy". However, the question of whether or not Buffet got fearful with his big moves in the airline, financial, and the gold sectors when many other investors were also fearful, is inevitable.